ANSÖK HOS TRANSPORTSTYRELSEN
Innan du börjar att övningsköra så måste du ha ett godkänt och giltigt körkortstillstånd. Till ansökan behöver du bifoga ett syntest samt en hälsodeklaration. Syntestet gör du enklast hos oss på Ingelas, det kostar 200kr och vi skickar in det digitalt till Transportstyrelsen. Hälsodeklarationen gör du digitalt i samband med att du fyller i din ansökan på Transportstyrelsens hemsida.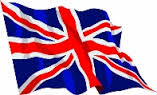 Driving lessons with English-speaking teachers can be offered.